The global launch of the VF e35 and VF e36 at the Los Angeles Auto Show 2021 is considered one of the most notable events of the year for the Vietnamese automotive industry. After the Paris Motor Show 2018, Los Angeles Auto Show 2021 is the next world-famous exhibition that VinFast participates in to launch new cars.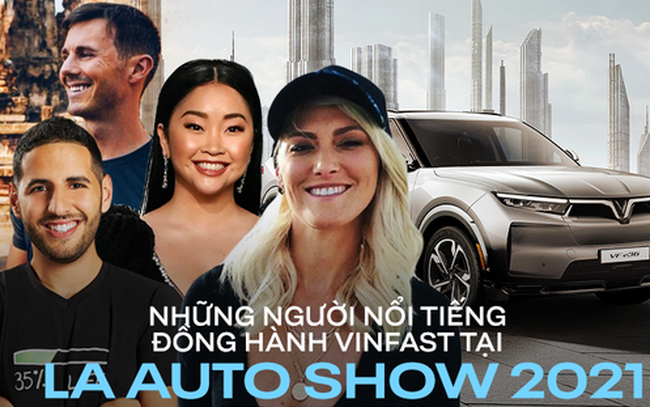 To mark the importance of this event, the entire VinFast electric car launch at LA Auto Show 2021 will be broadcast live at Times Square – Times Square in New York City, USA.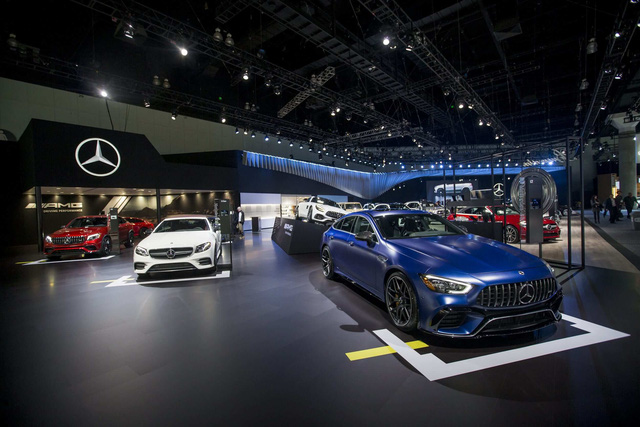 Besides, this car launch event of VinFast also has the companions of guests who are famous YouTubers in the world car village, actors, athletes…
In which, the most prominent is female YouTuber Supercar Blondie. For enthusiasts of expensive cars, Supercar Blondie is not a strange name. Currently, Supercar Blondie is the world's leading car reviewer with about 42 million followers on social media platforms.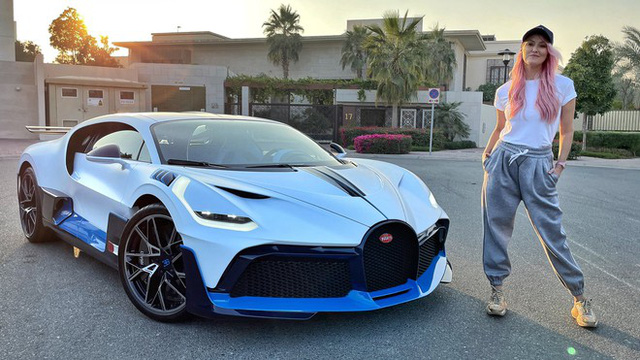 Supercar Blondie specializes in reviewing rare supercars of Bugatti, Lamborghini, Koenigsegg…
Real name is Alex Hirschi, Supercar Blondie used to be a broadcaster before falling in love with car review. After only 3 years of coming to the "career" of cars, she has become the world's leading female supercar reviewer. Her reputation is so great that many companies have invited her to review their supercars before customers.
The list of rare cars that she has "passed through" such as Devel Sixteen, BMW 3.0 CSL Hommage R, Ferrari 599 GTZ, Lamborghini Terzo Millennio, Bugatti Veyron L'Or Blanc or even the Batmobile.
On her personal Instagram page, Supercar Blondie has just posted a series of stories saying that she was present in Los Angeles to participate in LA Auto Show 2021 with VinFast.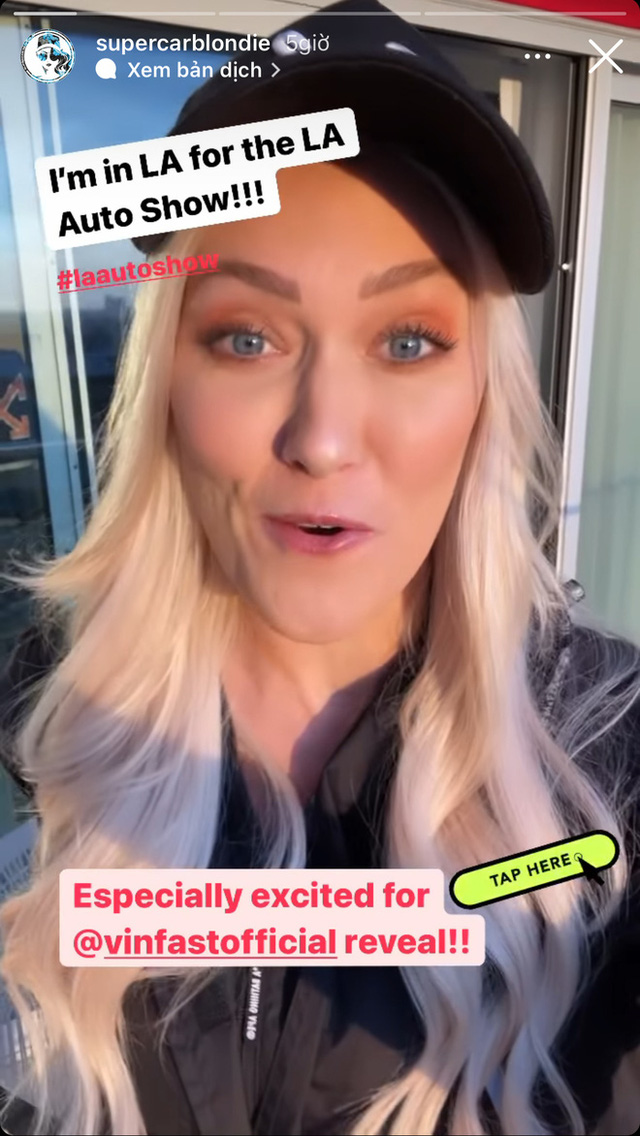 Supercar Blondie posted a story confirming participation in the LA Auto Show with the Vietnamese car company.
In addition to Supercar Blondie, VinFast's car launch event also featured guests who are famous YouTubers in the field of experience such as Nas Daily, Mitch Summer and Uptin. With more than 20 million followers, Nas Daily is famous for its 1-minute experience videos.
VinFast is the first Vietnamese car company to participate in the Los Angeles Auto Show. Therefore, this event also brings together famous figures of Vietnamese origin in the world. This list includes Vietnamese-American film actress Lana Condor, Vietnamese-Australian director Maria Tran, and Hmong-American athlete Suni Lee. In particular, Lana Condor (Tran Dong Lan) is best known to Vietnamese audiences in the 2016 superhero movie X-Men: Apocalypse.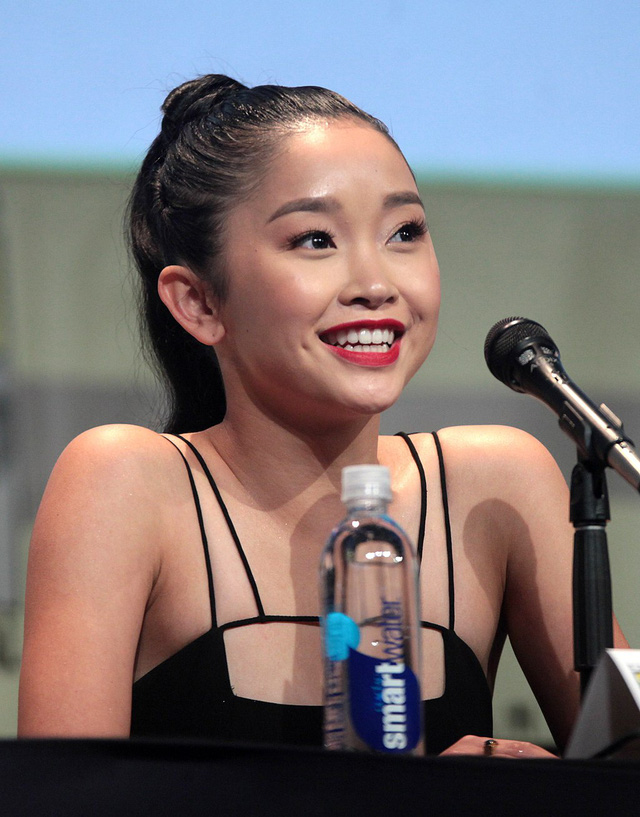 Actress Lana Condor is famous through the movie about mutant X-Men.
At the Los Angeles Auto Show 2021, VinFast will introduce VF e35 and VF e36 – 2 electric models that are receiving the attention of the world car village. The event will be held at 6:30 a.m. on November 18.
.