Surely many people have been envious of those who play model airplanes, or own unmanned devices (drones) when they can both control the flying machines into the blue sky and look down at the sky below. "God's perspective" through super sharp camera systems. But the price of this toy is not cheap, as low as tens of millions of dong, and as high as tens of millions of a set. This price is indeed a bit over the budget of many people.
However, if you are diligent, you can find Chinese e-commerce sites, such as Pinduoduo, a platform that specializes in agricultural and household products from cheap to super cheap. Here, you can see drones for sale for only a few hundred thousand. And in promotional statements, the manufacturers claim they have performance and obstacle avoidance similar to the level of products from DJI, the world's leading drone maker.
So, let's unbox a "made in China" drone that costs only 49 yuan, equivalent to 160,000 VND, to see what you can get.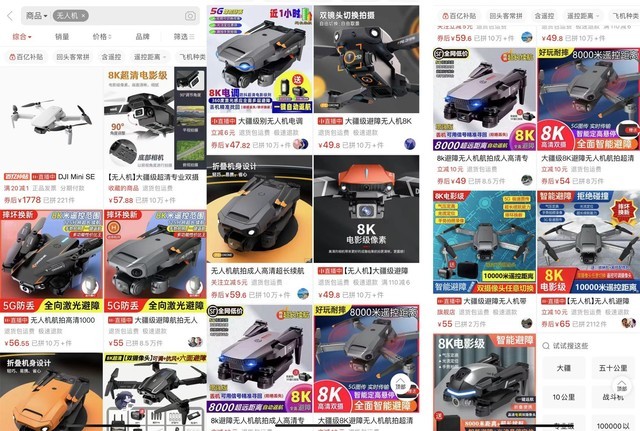 The "white mouse" in this test is the drone in the middle of the photo above, a striking orange drone for just 49 yuan. The promotional image shows that it can record 8K videos, support remote control up to a distance of 9km, with a 360-degree camera, surrounding obstacle avoidance, one-button take-off….
It only takes 5 minutes to order and a few days to get the product in hand (if you are in China).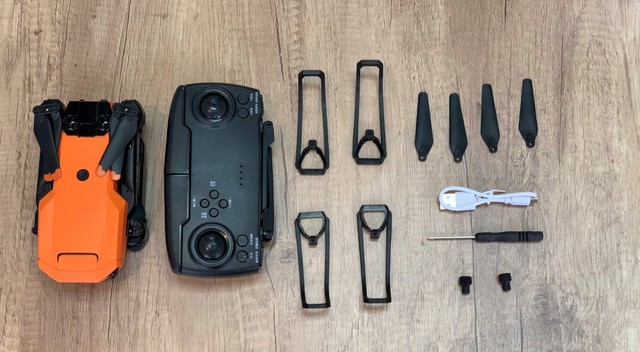 On the photo are all the accessories of the kit, which looks quite complete including the main body, controller, 4 spare propellers, 4 wing protection frames, charging cord, 2 nut covers, a mini screwdriver and VR headsets.
It also comes with a carrying bag so that the buyer can easily store and travel if needed.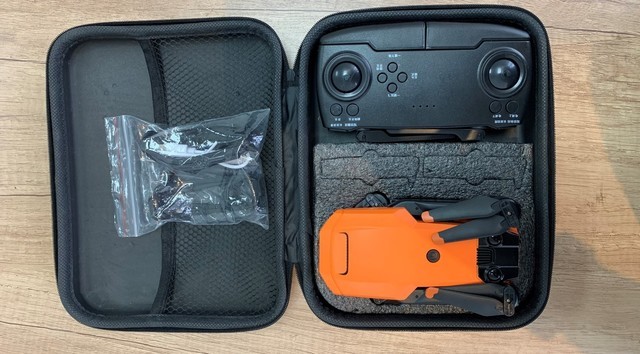 Although the overall weight of the whole set is relatively light, it is basically full of unexpected accessories.
Once fitted into the whole drone this looks quite nice from a distance.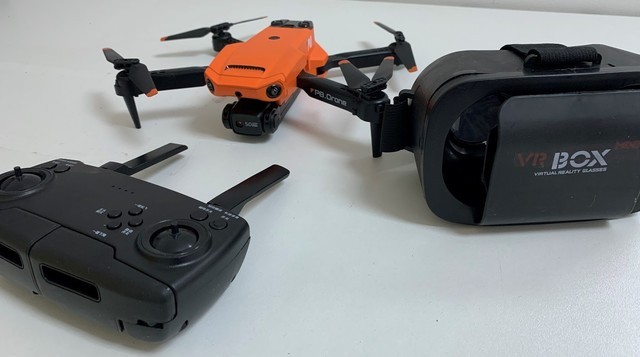 However, everything has its price. When you hold it in your hand and examine it closely, you will soon notice many problems.
First, the overall weight of this drone is very light, so light that you will not have the feeling it will be a device that can fly in the sky. It is difficult to imagine how such a drone would perform in practice, as the wind resistance of such a light object would be a huge problem.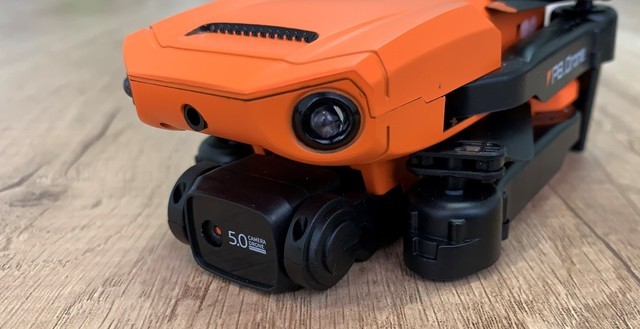 Next, the camera that comes with the drone can only rotate up and down, not horizontally.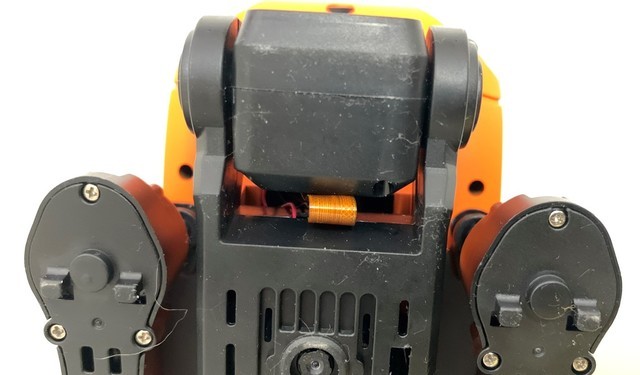 Next, the perfection of the product is also quite poor. You can clearly see the gap in the side of the fuselage which is quite large.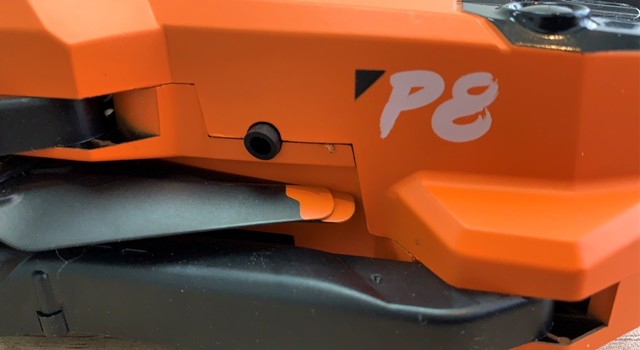 Due to the thin plastic drone fuselage, the shadow created by the cables inside can be seen through the upper shell.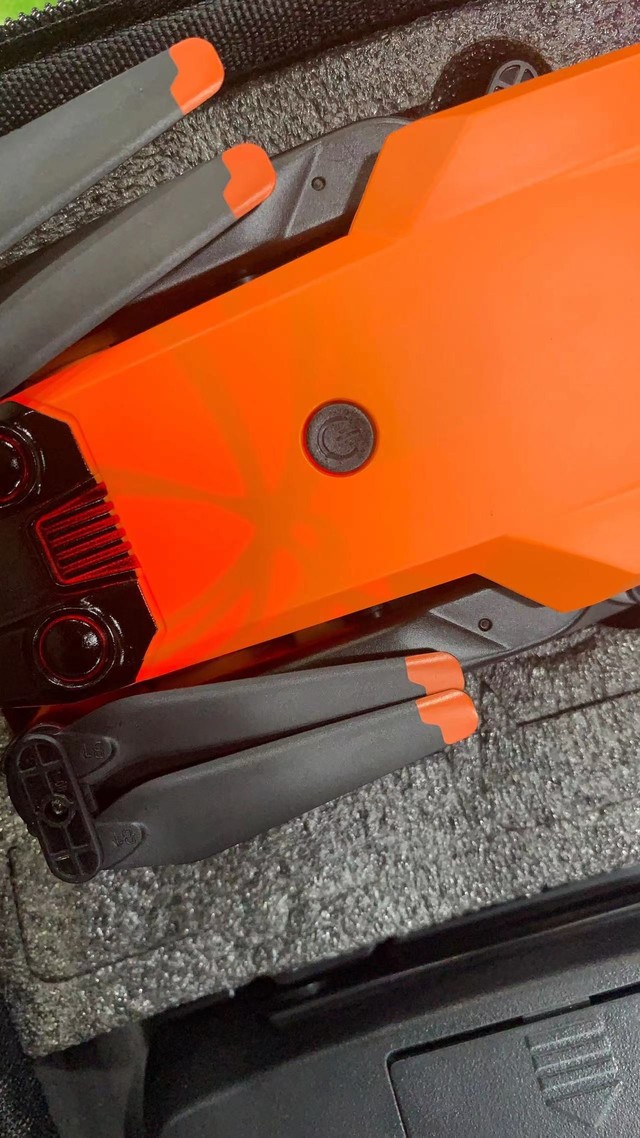 And obviously, this drone's obstacle avoidance system is a round zero, because it doesn't have any cameras or extra sensors. Except for the main camera and engine, there are no other significant technical details on the device. Perhaps, it had to trade off all the features to get this super cheap price.
Of course, if you're lucky, you can use it in the air and fly at a low altitude just a few meters off the ground. However, from personal experience, the advice given is not to buy these types of products, whether you want to use it as a toy or a drone. The reason is very simple, because there will always be unexpected dangers.
Refer Sina