According to a court spokesman, although it was required by law to attend the hearing to ensure his right to defence, the agency accepted Mr. Lee's request not to attend. The testimony of the witnesses will be recorded and communicated to the accused afterwards.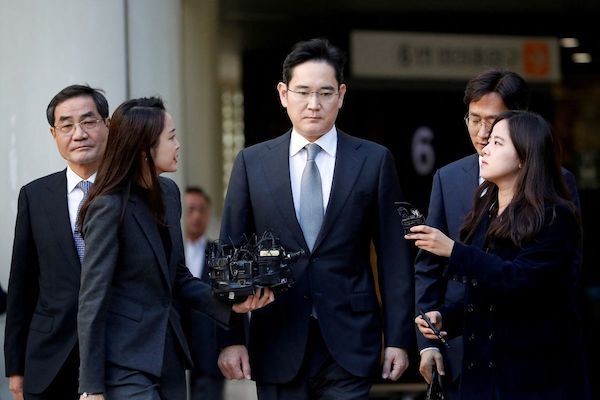 Crown Prince Samsung is expected to accompany US President Joe Biden's visit to the world's largest semiconductor factory in the city of Pyeongtaek, 50 km from Seoul.
This is the first time Mr. Lee has appeared in public since being released on parole last August following a bribery charge. In total, the leader of Samsung served 19 months in prison before being released on parole.
Mr. Lee is also rarely absent from court hearings. Over the past year, this character has participated in all the trials related to the merger of 8 billion USD of two subsidiaries of Samsung Group in 2015.
In 2020, prosecutors charged Mr. Lee with stock price manipulation and accounting fraud related to the merger, which is said to have facilitated the Samsung crown prince's succession to the group. The case also contributed to the downfall of former South Korean President Park Geun-hye, who was ousted and jailed on charges of accepting bribes in 2017.
Since the senior leadership re-emerged, the Korean technology giant has made many big moves such as choosing Taylor, Texas as the location for a new $17 billion chip factory, merging its electrical division. Consumer Electronics and Mobile Corporation, appoints new executives in the biggest corporate reshuffle since 2017.
According to Reuters