Together we make a difference
The way we live is not only a mirror of the past, but also a prism that predicts the future. Global warming, extreme weather phenomena, anomalies are the consequences of the impacts that our lives contribute to the surrounding environment. Many progressive young people have chosen a sustainable, nature-friendly way of life with the desire to protect the green planet as well as the future of the whole community. Artist Quang Dang is an active face promoting this healthy lifestyle.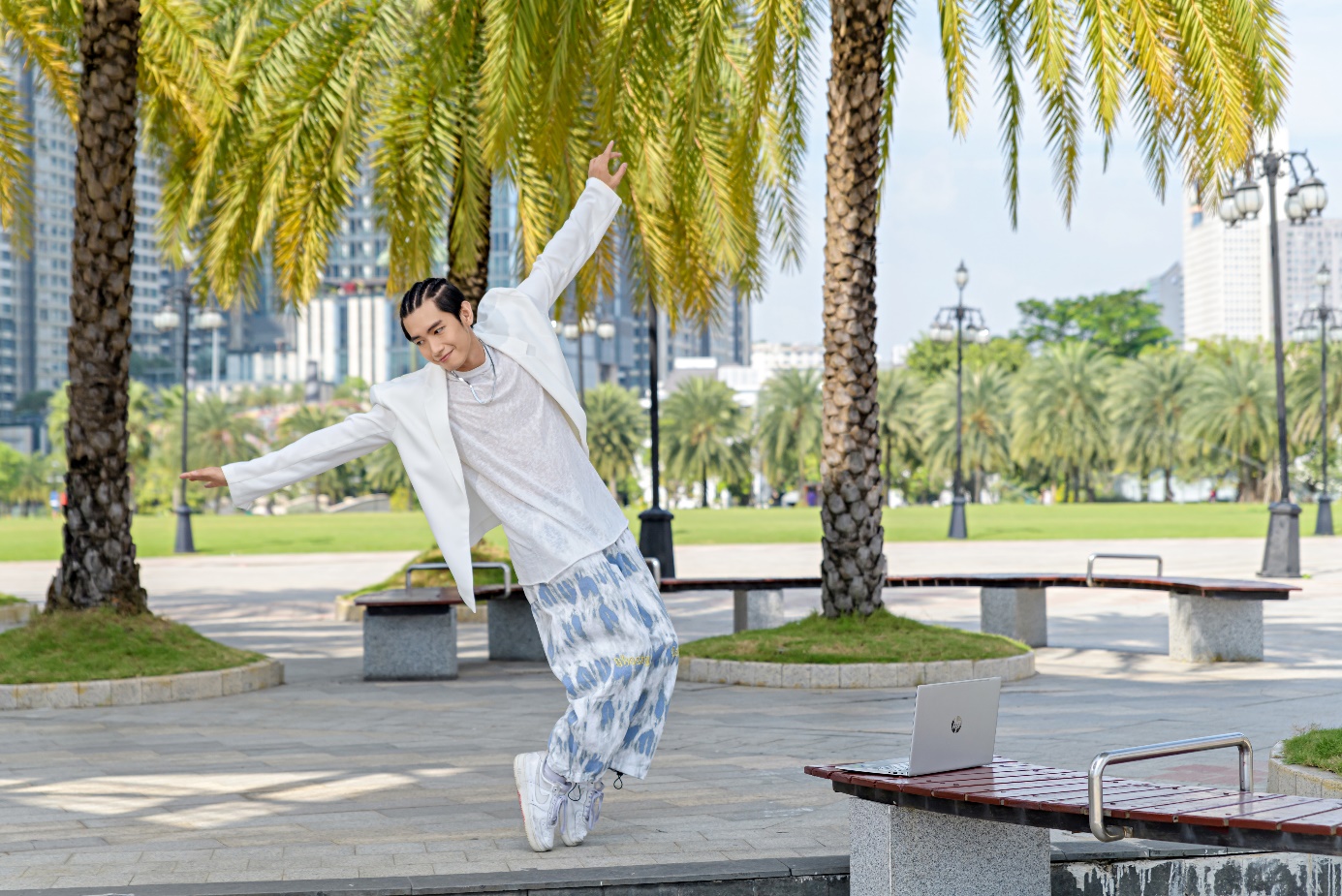 Quang Dang – an artist with inspirational dance moves.
Quang Dang is an outstanding dancer and choreographer with extensive experience in regional competitions. In 2020, the hand-washing choreography "Ghen Co Vy" created by him has become a global fever phenomenon, a lovely bright spot during the epidemic season. He also participates in WHO's campaign to reduce tobacco smoke and promote UNICEF's World Children's Day to raise awareness about climate change and the environment.
Through the program "Create your own sustainable life" co-organized by HP and Intel, Quang Dang shared his thoughts as an influential artist.
"Each person, in different ways, can use their own creativity to realize their dreams. Quang Dang always wants to convey what he wants to say through dance steps, thereby spreading positive energy. . community."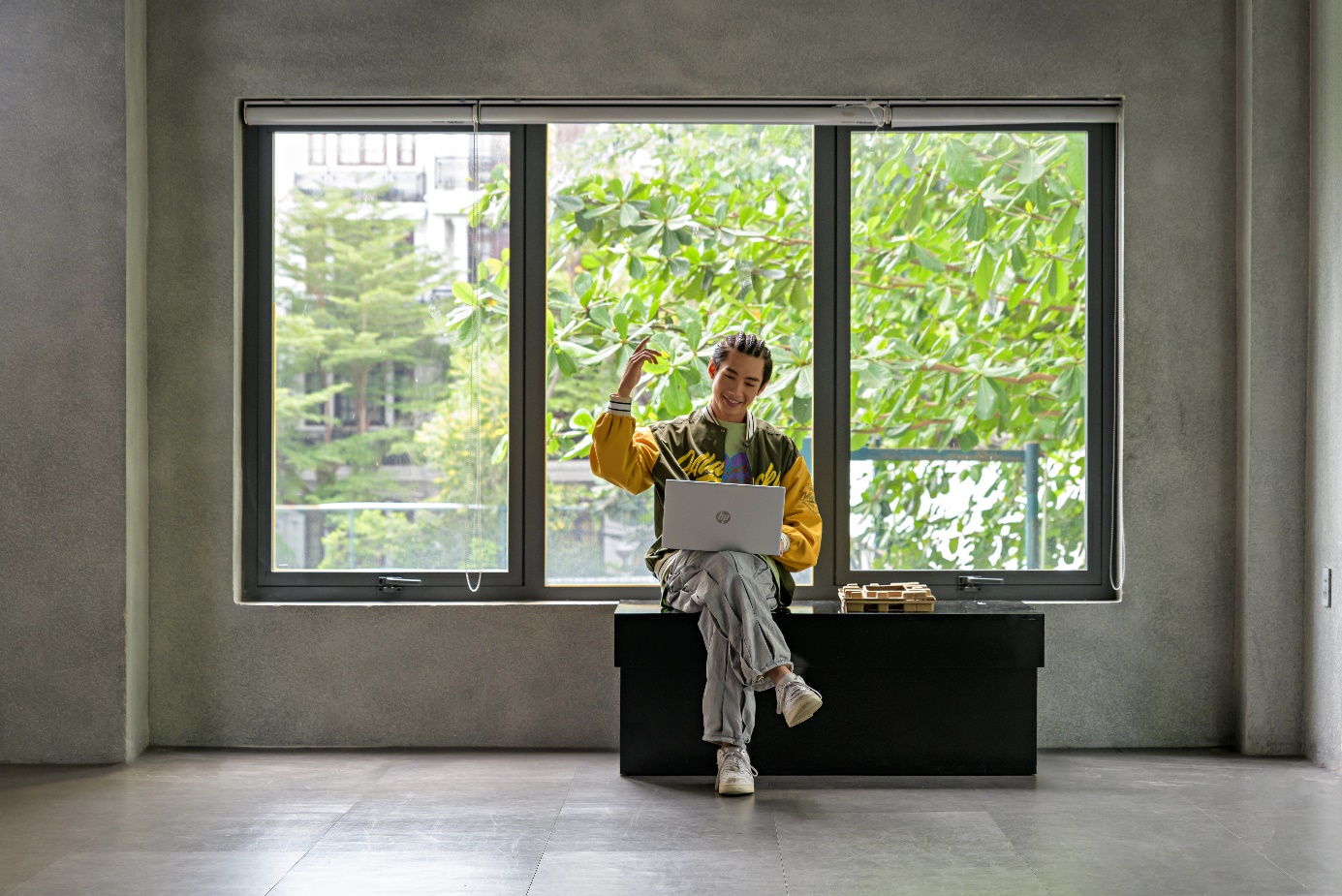 Everyone can choose to live a meaningful life.
The artist's mission is not only to bring joy but also to convey positive messages, connect people and lead a better life. Quang Dang has always built himself a sustainable lifestyle, contributing to the community through dance and creativity.
Choosing sustainable technology products
Using useful and friendly products is the first step towards building a sustainable lifestyle. With technology products, Quang Dang chooses based on criteria, including: environmental protection, energy saving, long-term sustainable use to limit waste, effective service for work, create good values ​​for the community. With these requirements, Quang Dang found HP, a brand with the same sustainable development goals.
"For Dang, youth, talent and success will be more meaningful when you use it as a bridge to bring better things to this life. And on that journey, Dang found the HP Pavilion Laptop As a reliable companion, Dang unleashes creativity and brings lasting values."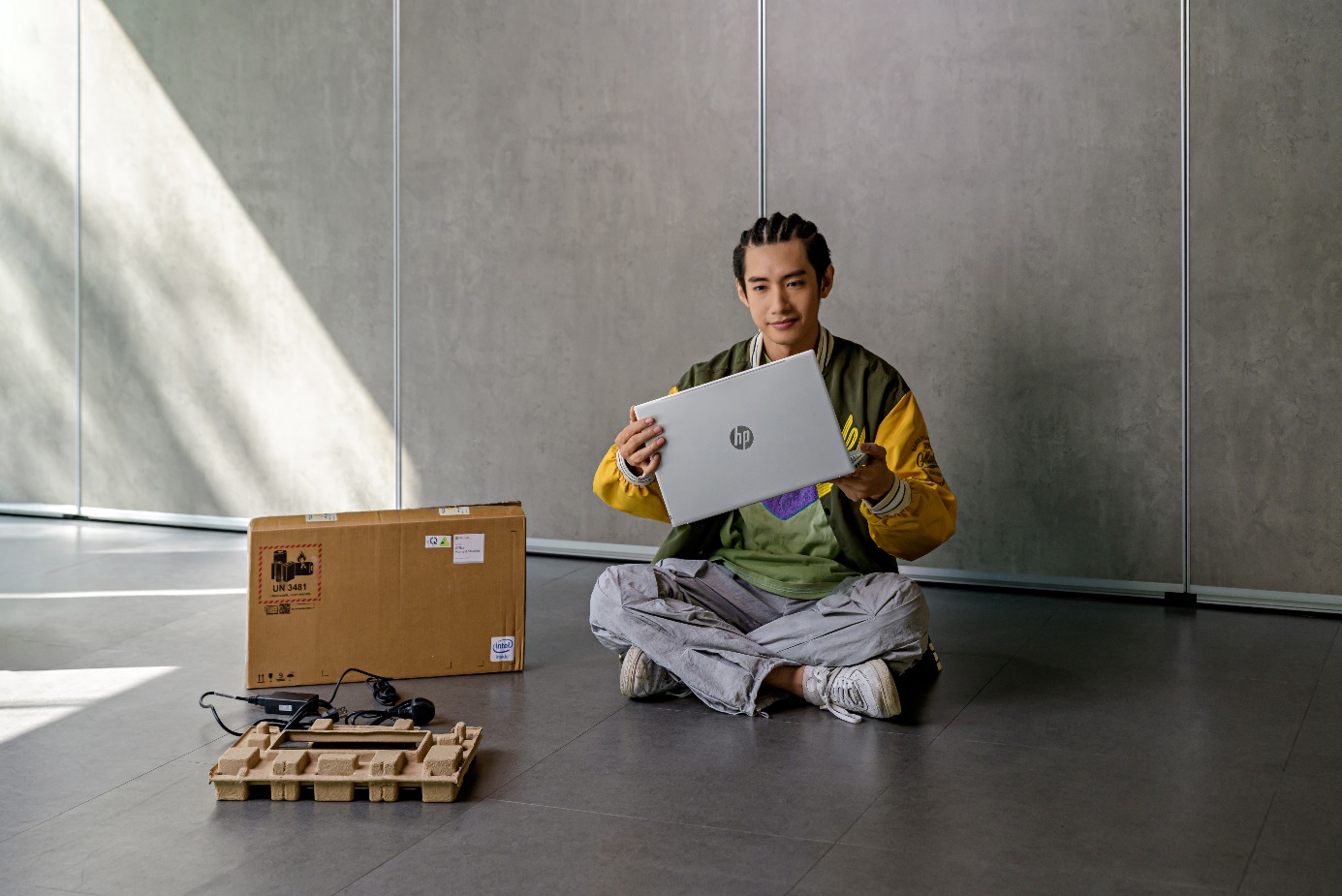 Quang Dang chose HP, a pioneering brand in innovation and creativity.
The HP Pavilion personal computer is Energy Star certified and registered to the EPEAT Gold eco-friendly product rating standard. These computers contain recycled plastic materials from household waste and ocean waste.
HP is also known as a pioneer in environmental protection when it is committed to reducing the amount of plastic used in packaging by 75% by 2025, reducing greenhouse gas emissions by 30% by 2020. 2025. The brand is aiming to become the world's most sustainable technology company by 2030.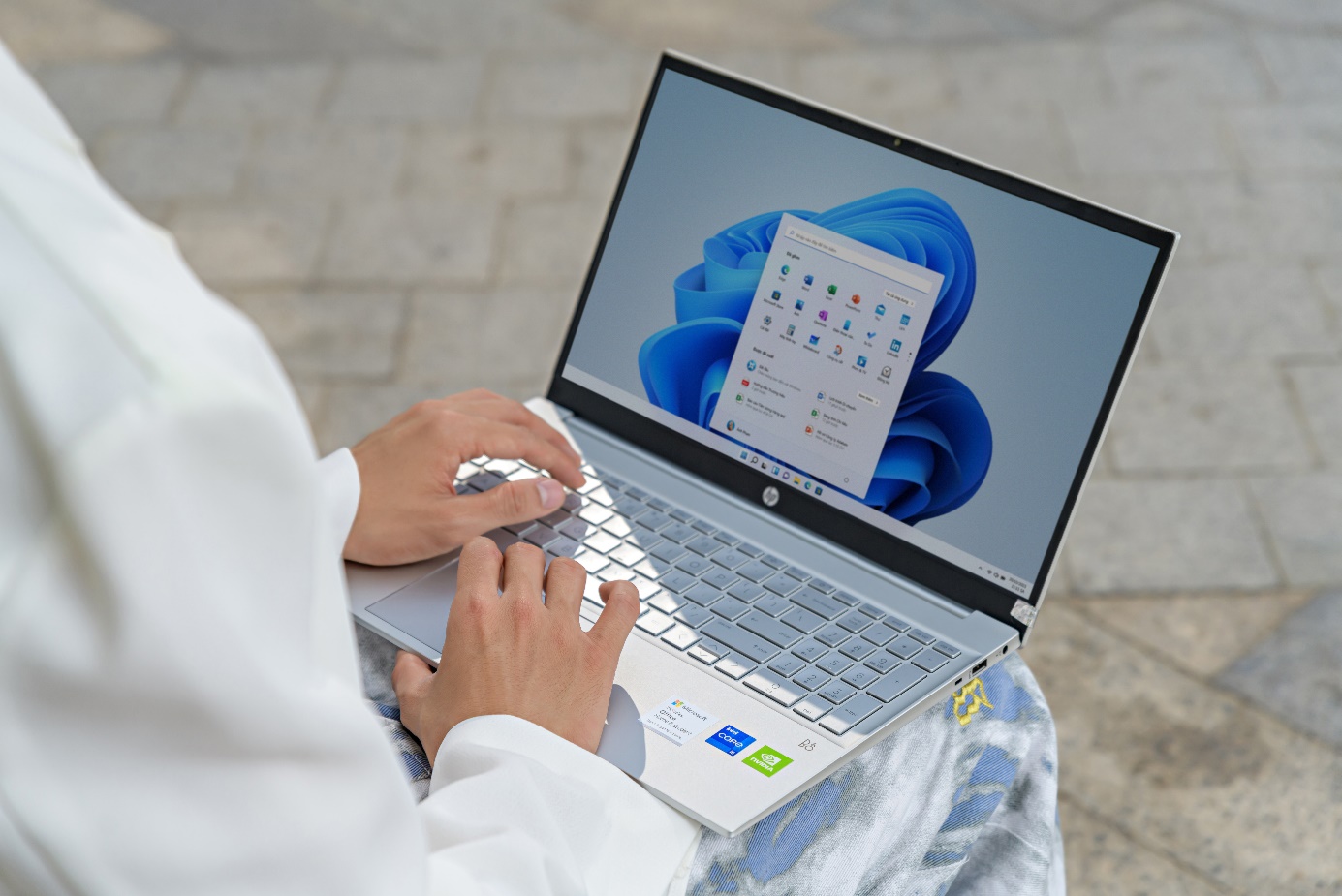 HP Pavilion Laptop is made from environmentally friendly recycled materials.
Using smart and effective products also helps Quang Dang get more inspiration in his artistic journey, producing more meaningful works. The compact, elegant HP Pavilion Laptop has powerful, breakthrough performance with 11th generation Intel® Core™ processors. It is also equipped with B&O sound system, a famous audio brand from Denmark. .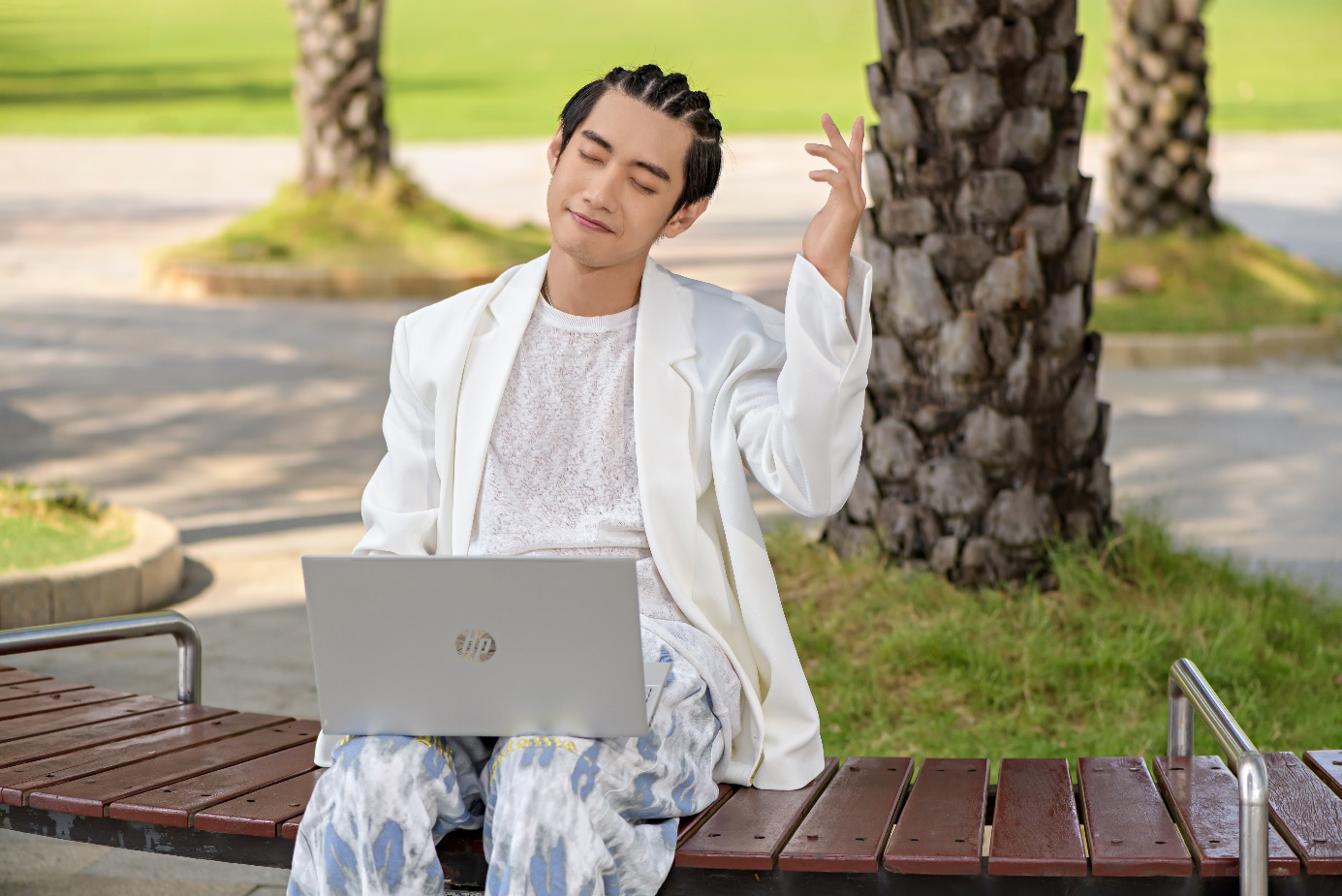 The clear sound from HP Pavilion Laptop helps Quang Dang get more creative inspiration.
HP is dedicated to driving progress towards a more sustainable future and makes choices that are responsible for the environment, as well as for our customers. HP personal computer products are designed with sustainable materials such as ocean plastic waste, recycled aluminum, and keycaps made from post-consumer recycled plastic. "Sustainable living" is not a great distant concept, it lies in the actions of each individual and organization. Choosing to use environmentally friendly products is how we contribute to building a sustainable future. Because little things make a big difference, together we can make a difference.
Find out about the eco-friendly HP Pavilion series at: https://www.hp.com/en-en/pavilion.html

https://genk.vn/en-nhung-dieu-nho-be-tao-nen-su-khac-biet-lon-20220418150609884.chn