The iPhone self-repair program applies to iPhone 12, iPhone 13 and iPhone SE third generation in the US. European users can use the service from the end of this year. Repair instructions and Apple tools and components will be available from the Self Service Repair Store.
Here, customers can access more than 200 different parts and tools. Currently, Apple only allows self-repair of the screen, battery, bottom speaker, camera, SIM tray, Taptic Engine. The company plans to expand to Apple Silicon-based Macs by the end of the year.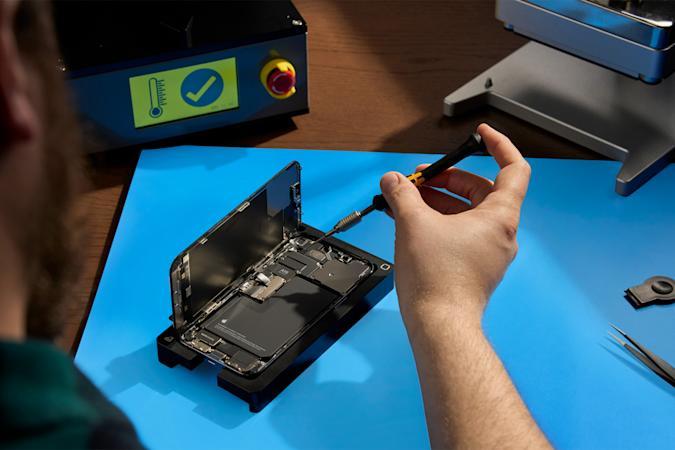 First, users must see specific instructions on Apple's support website. They can then order the necessary parts and tools from the store and start making repairs. All tools and parts in the store have undergone rigorous tests to ensure the highest quality, safety and durability.
Apple provides a $49 toolkit, which includes all the tools needed to repair the device if users order components. Customers can borrow this set for 1 week and free shipping. It provides convenience for people who don't want to own and buy tools when they only need to fix it once.
While introducing a service to repair iPhones at home, Apple warns that "most" users should visit a professional repair house, such as an Apple Store, to have their device repaired properly and safely. Over the past three years, Apple has expanded its repair network to include 3,000 independent repair providers and more than 5,000 authorized service providers globally.
According to MacRumors